TOWA sets the global standard for quality
It can be said that the bobbin case is the heart of a sewing machine. For more than 70 years, we have been constantly striving to improve the quality of sewing and increase production efficiency through the manufacture of bobbin cases.

TOWA always has a grasp on the needs of the day, and the result of the constant pursuit of evolution of our own products is that TOWA has become one of the world's top brands, continually chosen by countless sewing machine makers and users all around the world.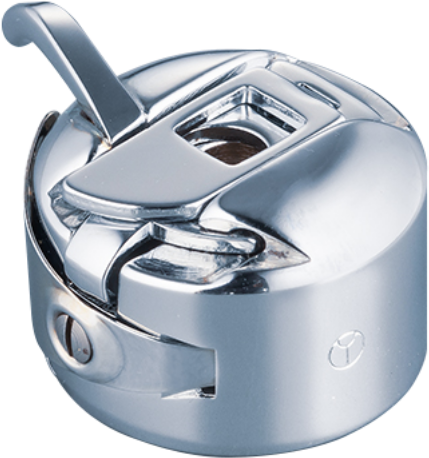 The TOWA brand means "reliability"
The range of our business extends beyond the realm of general sewing and into other sewing-related fields such as sportswear, shoes, car seats, airbags, and the medical industry. While maintaining the level of quality set by TOWA, which has become the world standard, we always keep a wide view with an eye toward proactively taking challenges in new fields.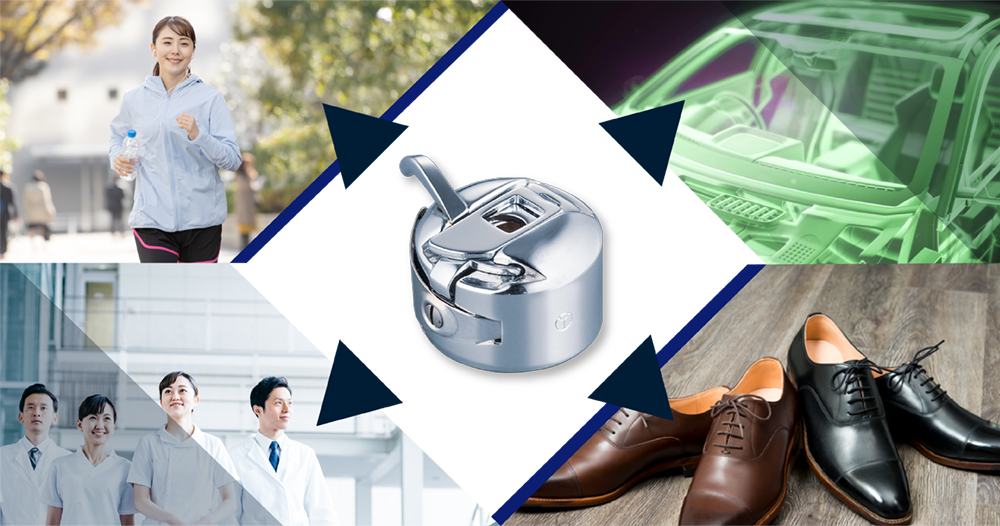 User-oriented
product creation
We strive to create products that meet the needs of users expecting an improvement in sewn product quality.

We offer products that meet the needs of each and every user. In addition to our standard bobbin case, we also offer high and low tension types, thick and thin thread types, idling prevention springs to prevent thread loosening, tension springs, coated bobbin cases, and more. Aside from the bobbin cases that are our main product, we also receive orders for the development and manufacture of other products such as tension measuring devices for controlling bobbin thread tension, industrial plastic bobbins made for stabilizing bobbin thread tension, thread winders, and thread unwinders.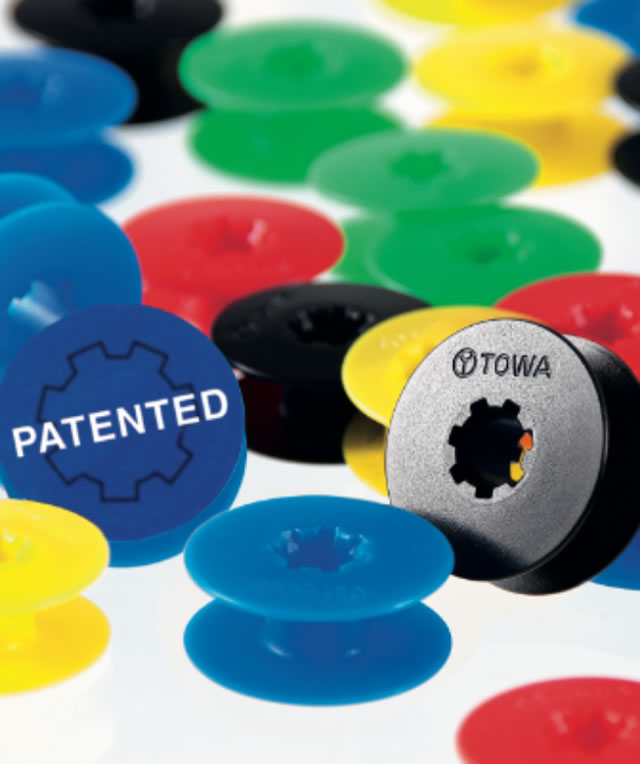 Today, we have a variety of requests coming from manufacturers and users all over the world, which inspires us to further improve our product manufacturing capabilities. Our products are currently exported to more than 100 countries.
Product Leaflets
Opens as PDF